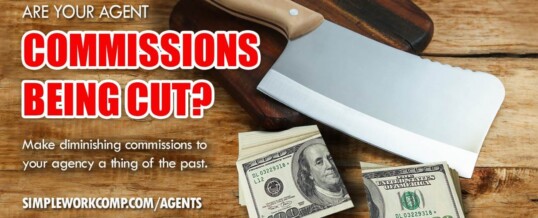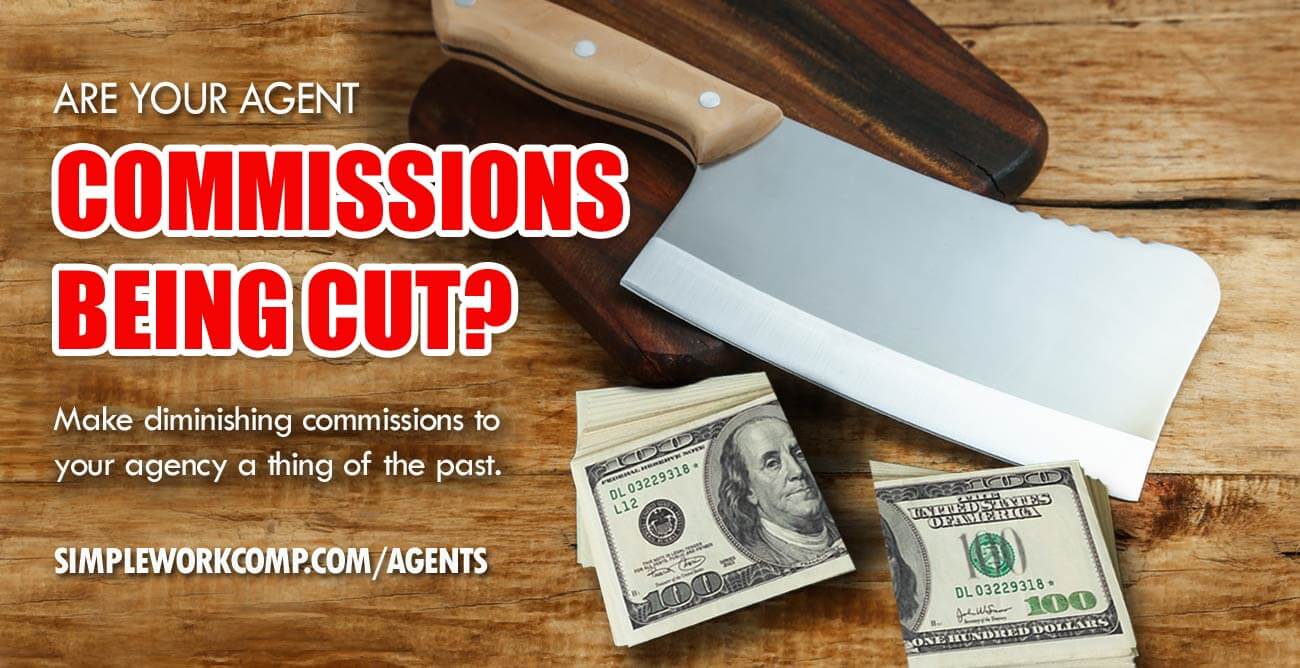 Do your commissions diminish upon renewal? If so, how big a hit will you take when your comp clients renew? 10%? 20%? 50%?
As an agent you know all work comp carriers are not created equal. However, when it comes to agent commissions, some carriers are equally great at wanting you to believe that reduced commission percentages at renewal is the industry norm.
If this is happening to you or your agency, we can help.
Make diminishing commissions to your agency a thing of the past and fix them with our preferred alternative pay-as-you-go work comp markets.
We've been assisting agents, agencies, and brokers for over twenty years with commission percentages that never diminish upon renewal.
Please send us any upcoming renewals or accounts you'd like to improve, and our Simple Work Comp consultants will be happy to review them with our markets and get you a quick answer on coverage and commissions.
Share