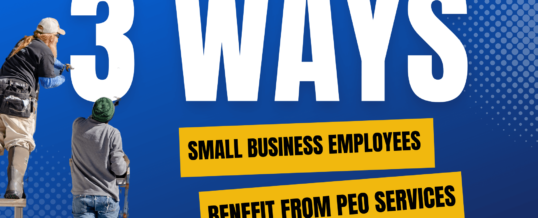 As a small business owner, you're likely an expert in your field and have a passion for what you do. However, you probably didn't start your business to deal with the complexities of human resources. That's where a Professional Employer Organization (PEO) comes in handy.
PEO services provide a wide range of HR support, including payroll processing, benefits administration, workers' compensation management, and more. But how can small business employees benefit from using PEO services? Let's dive into some of the key advantages.
Here are three ways that small business employees benefit from using a PEO:
1. Lower Employee Turnover / Improved Retention Efforts: Recruiting and retention is essential for any business. The PEO services can help you enhance your recruiting efforts, from job posting, screening candidates, interview scheduling, and background checks, to hiring.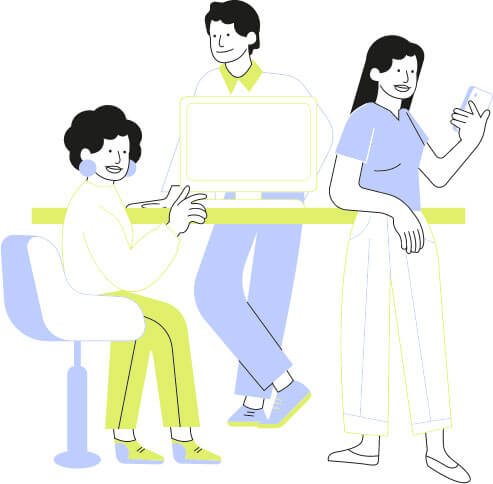 Moreover, with PEO back-end supports, you will get access to adequate resources that increase employee engagement while *reducing turnover.
* According to NAPEO.org, research shows that companies that use a PEO have an average employee turnover rate of 10 to 14% lower than the national average of 42% per year. This can lead to cost savings and improved stability for small businesses.
2. Start Saving Money: Using a PEO can help an employer save money over time by reducing their administrative costs, minimizing risk, improving compliance, and streamlining business processes. Since PEOs serve as employer-of-record, they handle the payroll, payroll taxes, and other employer-related taxes.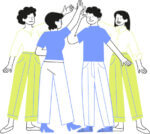 This means that small businesses can avoid mistakes and missed deadlines, eliminate audit risk, and save money in payroll management. Which, in turn, also benefits the employee.
3. Access to Expert HR Services: With PEO Services, HR professionals help you navigate your best strategies and practices that propel your interests, increase the quality of service or product, and overall profitability. A PEO also provides regular training and HR education opportunities, keeping you and your employees up-to-date on the latest workplace changes and regulations. Sometimes, small businesses often do not have the resources to employ a dedicated HR professional.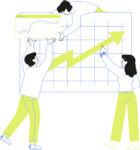 PEOs provide access to experienced human resource professionals as part of their services, helping small businesses comply with employment laws and assisting employees in understanding their rights and responsibilities. This can result in reduced risk and improved compliance for small businesses.
In summary, we want to help you make a positive impact towards your business efforts. When you are ready to move forward, or want to ask us any follow up questions, contact us today!
Share