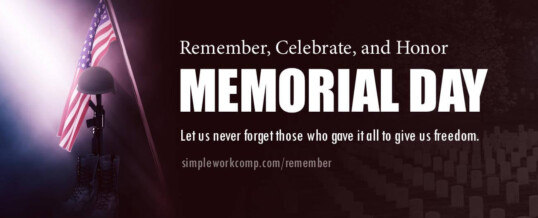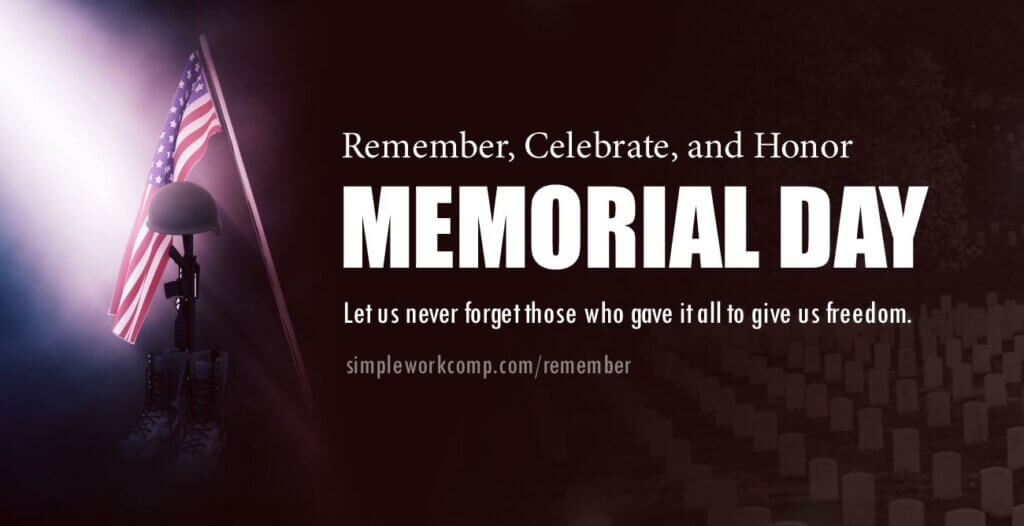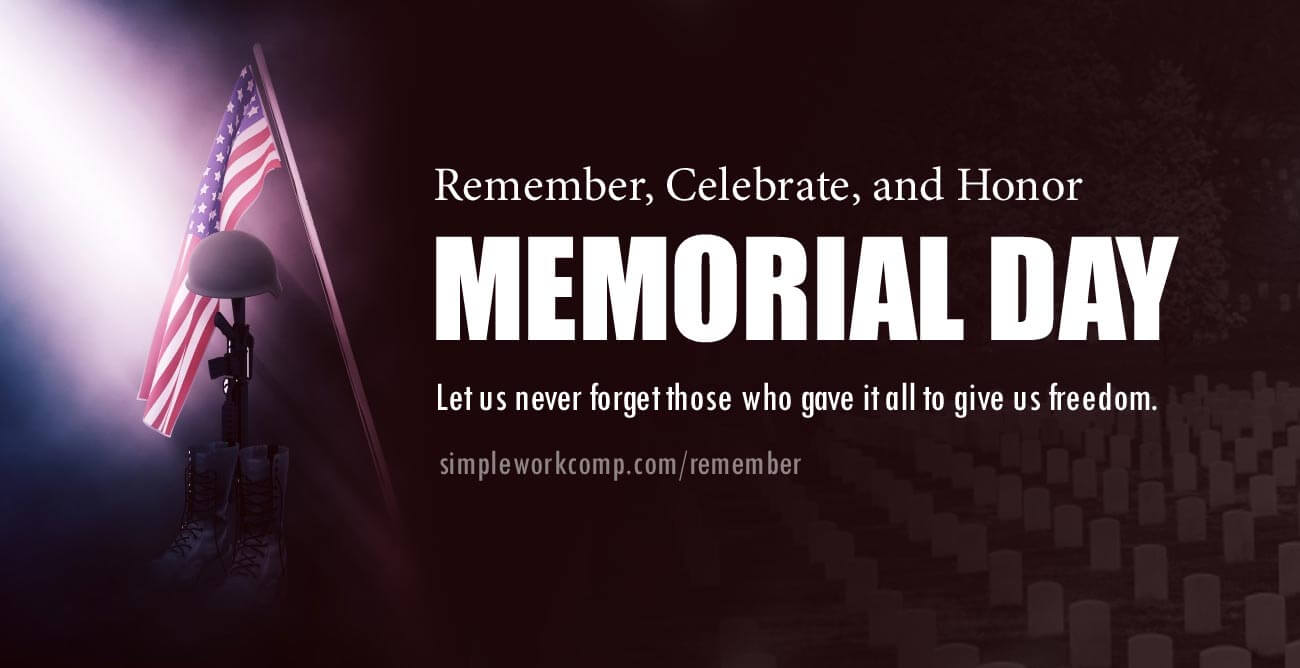 Happy Memorial Day from Simple Work Comp
To those who have passed on and to those who have been left behind. We would like to say thank you. We remember and appreciate the sacrifices made for our freedom. Without their sacrifices, we could not experience the freedoms we have today.
It is very easy to neglect the fact that we have freedom and what we have is a life a freedom. Most of us today have only experienced freedom our entire lives and have fortunately never had to put our own lives on the line for the betterment of others.
It's easy to forget people we've never met. It's easy because they're no longer with us and their life to continue living has passed. These man and women may seem like distant strangers to us, but they were kids of parents; mothers & fathers to children; sisters & brothers; husbands & wives, lovers, friends and more. Some of these people have been gone for decades and never got the chance to live a full natural life and realize a family that could have been.
Everyday these people are missed dearly by those they could never return to. Let's do our best to at least remember them for one. This Memorial Day weekend let's put our lives on hold for a moment to remember and celebrate those who were never able to continue theirs.
Their sacrifices have allowed us to enjoy a life where we can pursue dreams of all sorts and start businesses without having to put our lives on the line.
Thank you for remembering and celebrating the value those lives have brought us and a heartfelt thank you to the families and the honorable men and women who gave it all.
Happy Memorial Day from Simple Work Comp
Share