Market Knowledge & Experience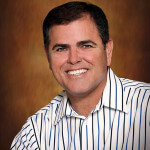 We are an experienced team dedicated to providing business owners, agents and PEOs with quality Workers' Compensation & Employee Payroll Solutions. Our network of underwriters and affiliates is one of the largest in the United States boasting over 3,000 nationwide partnerships.
All of our consultants possess the tools and market knowledge to provide you with fast accurate quotes and extraordinary service.  If you or your clients are struggling to find affordable Workers' Compensation Insurance please call us.
Thank you for visiting SimpleWorkComp… we're glad you're here.
Frank VanDeboe, CEO
SimpleWorkComp administers to over 3,000 business owners located in multiple states. Our team provides small business with the highest quality coverage at the most competitive rates in the industry.
Over the past 20 years, thousands of business owners have come to discover the best coverage, services, and rates that are only offered by SimpleWorkComp. With over 100 years of combined experience, our full service staff will analyze your business to find the most competitive provider for your specific situation. We are able to negotiate the absolute lowest rates even for difficult to place industries such as construction!
We are a leader in the workers' compensation industry for two reasons, our service and experience! We provide everything the small business owner needs in one convenient location and treat each client like a VIP because to us you are! Beginning with the first phone call, you can expect complete satisfaction each and every step of the way.
Still not sure we can help?
Contact one of our expert staff completely free of charge at 1-866-684-5684! We are always here to help and happy to answer your questions about Workers' Compensation Insurance.