Franchise Workers Compensation Insurance

Franchise Workers Compensation Insurance Services
Need help now?
1-866-684-5684
Our All-In-One Franchise Workers Compensation Packages enable you to reduce administrative costs.
No Setup & Delivery Fees
No Long-term Contracts
No Termination Fees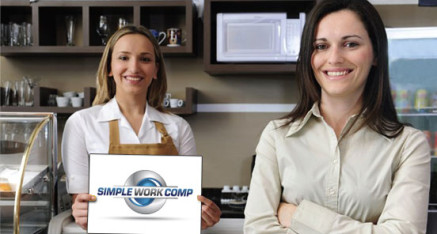 Generate New Revenue
Our tailored franchise workers comp and payroll services enable you to generate income without adding overhead.  We package and label a unique program designed to meet the specific workers comp and/or payroll needs of your franchisees. We negotiate all terms of service state by state with our nationwide underwriters to deliver a comprehensive turn-key program with your name on it.  You earn a percentage of each service provided to each of your franchisees.
Value Of Your Franchise
Your turn-key private label workers comp & payroll service will increase the perceived value of your franchise to potential franchisees.  Having a proven program in place will alleviate concerns from potential franchisees with respect to acquiring quality workers comp and payroll solutions for their new endeavor.  This added benefit will contribute to significantly to the ongoing sales and marketing efforts of your franchise.
Save Your Franchisees Money
Providing a cost effective hassle-free workers comp and/or payroll solution for your franchisees will save them time and money allowing them time to focus on generating income.  Our private label program relieves them from the the arduous task of trying to secure quality workers' compensation, or a simple payroll solution.  You have everything to gain by keeping it simple for your franchisees.