Insurance Compliance Services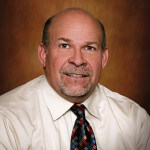 Making sure your business meets all of its insurance compliance requirements can be an overwhelming task and drain on a business's resources.  We provide cost effective insurance compliance solutions for businesses across the nation.  Our expert consultants can help you locate and implement the exact services your require.  Please feel free to call us with all of your insurance compliance questions.

Thank you for visiting Simple Work Comp.
Mike Martin, Executive VP & COO
Please do not hesitate to call us toll free at 1-866-684-5684
When it comes to Insurance Compliance, many small business owners find the task of staying ahead of the learning curve while handling mountains of paperwork to be a huge waste of valuable time and energy.
Insurance Compliance is an unavoidable aspect of doing business today, but many small business owners find the task of staying ahead of the learning curve and deadlines while trying to handle complex mountains of paperwork is becoming an ever growing burden to effectively running their business. It reduces the time spent making money or competing for new projects. Stop trying to do it all yourself! We offer a reliable way to meet all of your Insurance Compliance requirements at a reasonable cost.
Simple Work Comp provides cost effective solutions to assist our clients in meeting or exceeding regulatory obligations while improving your business performance and profitability. Our cost-effective solutions include everything you need; from full service to outsourcing just the smallest provisions we are able to support your own in-house compliance function.
Whether you are seeking insurance in a single state or multiple states, our expert staff can help you locate exactly the services you require. We cover multiple states and all sizes of small business organizations. From handling the entire licensing process through assistance in reviewing the application materials prepared by your company prior to submission, you pay for what you need when you need it and nothing more.
We have a full team of friendly experts that are here to help guide you on the most cost effective solutions for your small business. In addition to Insurance Compliance, we are able to offer small business owners a full suite of affordable small business services including:
Workers' Compensation and Risk Management Services
for Small Business
Employee Leasing
General Liability
Insurance Compliance
Business Accounting
Marketing
Payroll Services
Payroll and Employment Service Reports
Payroll Taxes Including Withholding and Filing
Small Business Payroll Support Services
Insurance Solutions
Retirement Plans and Planning Services
Human Resource and Legal Compliance and Support
Employee Screening
Employee Manuals & More!