Simple Cost Effective Worker's Comp Coverage
"All-In-One-Comp" is the easiest and most affordable way to handle work comp, employee payroll, payroll taxes and compliance related issues.  All-In-One-Comp was designed specifically for small business owners.  There are no long-term contracts required.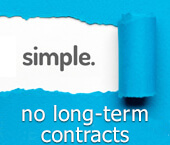 Benefits of All-In-One-Comp
No out of pocket start-up costs or down payments.
Your entire payroll is done for you including:

Payroll; taxes filed and paid for you.
Wage deductions and garnishments.

Unemployment claims/disputes are handled for you.
No more compliance issues.
Employee Benefits (optional)
Feel secure in knowing that even if you or your administrative manager is on vacation or unavailable, we've got you covered 24/7.
Call 1-866-684-5684
Share