Designed for California Based Businesses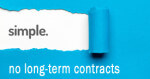 Simple Work Comp specializes in providing California Corporate Workers Compensation for California based business with 20 or more employees. Our white collar workers compensation programs are designed specifically for companies employing employees with low-risk job descriptions. These positions are for employees performing professional, managerial and/or administrative tasks; tasks that are performed in an office environment. In addition to corporate office employees, SIC Class 8810 also applies to credit unions trust companies and banks and some non-banking institutions such as free-standing payday advance and/or check cashing businesses provided these are the only operations being conducted on the premises.
Rates on California Corporate Workers Compensation
Our nationwide network of underwriters ensures that we can provide the most affordable California Corporate Workers Compensation Insurance available for SIC Class 8810 employers. In addition to competitive rates, our underwriters provide some of the best protection and customer service in all of California. Workers compensation rates can be further reduced by bundling some of human resources tasks with your workers compensation insurance.
For more information on our California Corporate Workers Compensation Insurance services, please call us at 1866-684-5684.
Share