Nationwide Employee Leasing

Multi-State Coverage Available
Need help now?
1-866-684-5684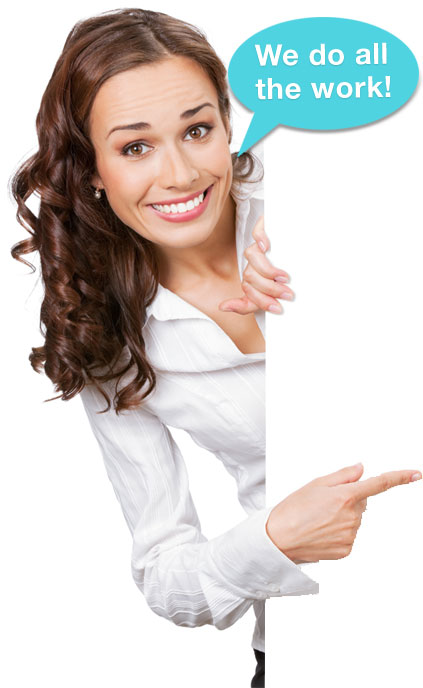 What is Employee Leasing & How can employee leasing help my business?  The biggest misconception about "Employee Leasing" is its name, which implies "the leasing of employees"; the staffing by another party such as a "Temp Agency", or "Staffing Company".   This is not what an Employee Leasing Company does… not even close.
An Employee Leasing Company, aka PEO (Professional Employer Organization) is a firm that provides a service under which an employer can outsource employee administrative tasks, such as all payroll, employee benefits, workers' compensation, risk/safety management and healthcare.  A PEO bundles all of these services together in one bill.

A key service provided by a PEO is securing work comp insurance coverage at a lower cost than their client can obtain on their own.
General Contractors
Business Owners
Agents & Brokers
No Excessive Premiums
Avoid paying excessive premiums. Due to the tremendous volume of business we place with carriers, we're able to negotiate the best coverage and most affordable pricing available for your business type and state. Have your existing policies reviewed by one of our experienced consultants; a no-pressure complimentary service.
Avoid Lapse In Coverage
Keep your business moving with no delays. If you're business is danger of losing workers' compensation or any other type of coverage due to claims and/or excessive premiums, Insurance Consultants may still be able to find you the coverage you require at the most competitive pricing.
We Do All The Work
We'll make it easy for you right from the start. We handle all paperwork and state research so you can focus on running your business. We provide accurate quotes; no hidden fees or surprises. Our in-house consultants are some of the most experienced business insurance specialists in our industry.
Business Owners
General Liability
Worker's Compensation
Commercial Vehicles
Professional Liability
Manufacturers Insurance
Homeowners Insurance
Flood Insurance
Contractors Insurance